Christa Acampora Deputy Provost, Academic Affairs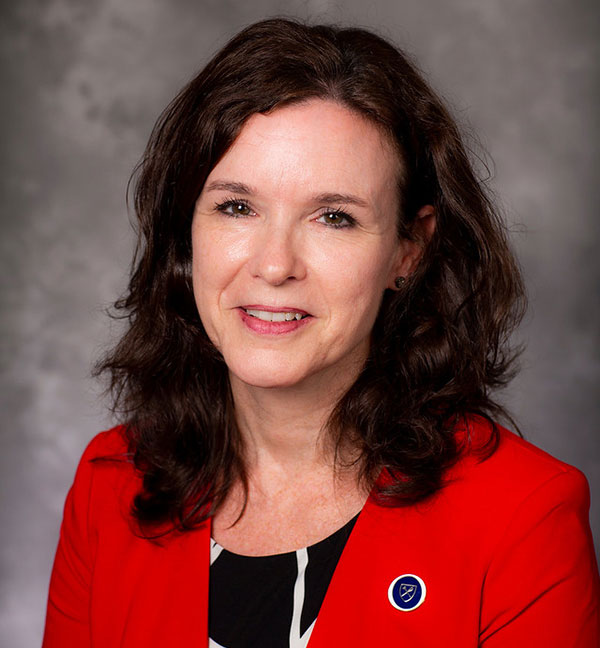 Contact Information
Mailing Address
Emory University
201 Dowman Drive
Atlanta, Georgia 30322
Email
christa.d.acampora@emory.edu
Phone
404-727-7573
As a chief deputy to the provost and a strategic thought partner in furthering Emory's academic mission, I work with campus leaders to build the structures that enable an unsurpassed student academic experience and create a culture of inclusive eminence that attracts, retains, and inspires a world-class faculty.  
An important part of my work during the past year has been planning for all aspects of the student-facing innovation center, including hiring the director and supporting the design of the center. As it begins to influence our creative culture and student experience, I will continue to support planning for its initial programming and governance. The center will be a place that inspires, motivates, supports, and captures the imaginations of students and faculty alike. 
Working with my administrative colleagues, I am supporting a multiyear project related to the university's academic information systems, especially student records and our academic offerings. In the coming year, I will partner with leaders in the schools and colleges to ensure that faculty understand the critical role they play in the stewardship and integrity of our student academic records.
Last year, I spent time examining our processes for faculty advancement and selection. Given the profound talent in our faculty ranks, what more should be done to recognize it and what could the university do to ensure they receive external recognition and opportunities? Working with colleagues in the Office of Foundation Relations and research leaders across the university, I developed a role for someone who will have faculty success as his primary responsibility, and he will coordinate efforts to nominate faculty for honors and ensure that they are recognized for their outstanding teaching, research, scholarship, and creative activities.
By the end of the academic year, we will have a new central information-management system that will help us understand faculty activity across the university, from recruitment and hiring to promotion and tenure, as well as professional advancement. This database will benefit individual faculty and leadership while enabling a more holistic sense of ourselves as an academic community.
We also are working to better understand the professional pathways of our faculty by partnering with COACHE, a research collaborative associated with Harvard University's Graduate School of Education. This fall, we will launch an exit-and-retention survey of faculty who are contemplating leaving, or have left, the university. At the end of January, we will survey all full-time faculty to gain a more comprehensive understanding of faculty life at Emory. We expect to learn much about ourselves and use the data to identify our strategic priorities and investments going forward.
Selected Career Milestones
Co-chaired the search committee for Emory's inaugural chief diversity officer
Co-chaired the Research and Innovation committee of the Emory master-planning process
Executive sponsor of Emory's university-wide Academic Review committee, which examines key academic decisions about new programs and academic structures
Executive co-sponsor of Emory's first comprehensive faculty data system
Multiple, successful >$1M awards to support faculty research, student success, and institutional advancement
Funded by the National Endowment for the Humanities
Executive editor, Journal of Nietzsche Studies, 2006–2016
Profile in "People behind One Emory" series
Education
BA, Hollins University
PhD, Emory University
---
My academic expertise is in philosophy. I relish big challenges and wrestling with big ideas. I also spent part of my faculty life as the governance leader, which taught me the value of collaboration and the deliberative process. I take special pleasure in having a role that requires me to engage in problem solving by bringing together resources across the university. As deputy provost, I get to partake in all the intellectual riches of the university, interacting with faculty and students to learn about their interests, commitments, and passions.