Christa Acampora Deputy Provost, Academic Affairs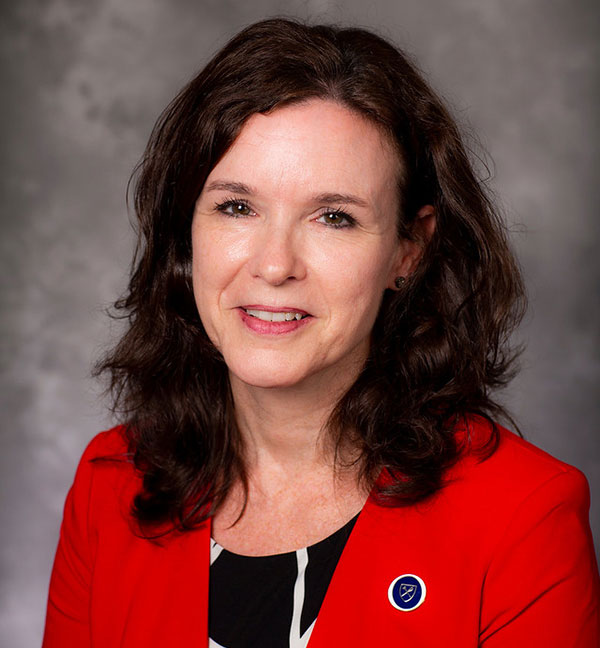 Contact Information
Mailing Address
Emory University
201 Dowman Drive
Atlanta, Georgia 30322
Email
christa.d.acampora@emory.edu
Phone
404-727-7573
As deputy provost for academic affairs, Acampora serves as a chief deputy to the provost and a strategic thought partner in stewarding the academic mission of Emory. She supports academic program development and works closely with the provost's staff, deans, and academic and student affairs representatives to advance academic initiatives and implement strategic goals and objectives. Acampora also holds an academic appointment in the Department of Philosophy.  
As an infrastructure builder, Acampora recently completed three faculty-facing projects. The first project brought to campus an assistant vice provost for faculty success and recognition, whose role centers on external recognition for faculty; the second is a database that focuses on faculty activity from hiring to promotion and tenure. She also led the university through the COACHE survey and analysis process.
On the student-facing side of her role, Acampora oversaw the launch of the Hatchery, a student innovation center, the governance of which she will continue to support.
Acampora previously worked at Hunter College and the Graduate Center for the City University of New York, where she served as a professor of philosophy and associate provost for faculty affairs and research.
Selected Career Milestones
Co-chaired the search committee for Emory's inaugural chief diversity officer
Co-chaired the Research and Innovation committee of the Emory master-planning process
Executive sponsor of Emory's university-wide Academic Review committee, which examines key academic decisions about new programs and academic structures
Executive co-sponsor of Emory's first comprehensive faculty data system
Multiple, successful >$1M awards to support faculty research, student success, and institutional advancement
Funded by the National Endowment for the Humanities
Executive editor, Journal of Nietzsche Studies, 2006–2016
Profile in "People behind One Emory" series
Education
BA, Hollins University
PhD, Emory University
---
My academic expertise is in philosophy. I relish big challenges and wrestling with big ideas. I also spent part of my faculty life as the governance leader, which taught me the value of collaboration and the deliberative process. I take special pleasure in having a role that requires me to engage in problem solving by bringing together resources across the university. As deputy provost, I get to partake in all the intellectual riches of the university, interacting with faculty and students to learn about their interests, commitments, and passions.