Tim Holbrook Vice Provost, Faculty Affairs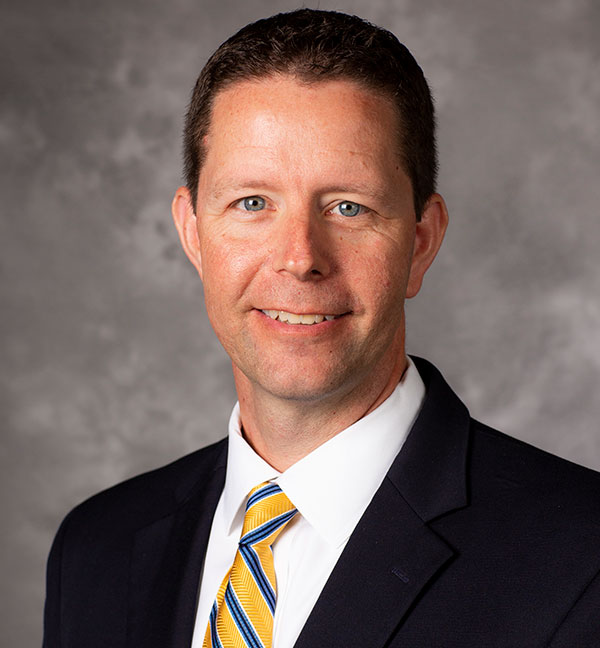 Contact Information
Mailing Address
Emory University
201 Dowman Drive
Atlanta, Georgia 30322
Email
tholbrook@emory.edu
Phone
404-712-0353
Additional Websites
The university's strategic framework, One Emory: Engaged for Impact, calls on us to "foster a culture of eminence that attracts and inspires scholars of the highest order." As the vice provost for faculty affairs, I sit right in the middle of that work and prize having the charge of creating development opportunities for our faculty in leadership, scholarship, and teaching.
My portfolio includes supporting faculty recruitment, retention, and success at the university level, which involves overseeing the Center for Faculty Development and Excellence (CFDE), the Emory University Emeritus College, and the Tenure and Promotion Advisory Committee, as well as working closely with the Council of Associate Deans.
To be sure that we have a well-developed pipeline of outstanding faculty for future recognition, my office is working to ensure that deserving members of our professoriate are elected to the various national academies and societies and applying for prestigious awards.
CFDE is running the Academic Leadership Program, which includes faculty from Atlanta-area institutions. More than a dozen Emory faculty will, with these peers, come together around what it means to be a leader and administrator within an academic setting. For the center overall, my job is to consider how reinvestment and realignment can strengthen its already considerable contributions to faculty.
I look forward to the work that my office will do with Carol Henderson, Emory's chief diversity officer, to establish best practices for inclusive hiring that are communicated to, and internalized by, search committees across the university. Additionally, it is incumbent on us not only to bring in talented, diverse faculty but to ensure that they experience community and can thrive. One key future element of community will be a faculty club, the contours of which have been part of my responsibility—visualizing what kind of gathering place best fits the spirit of a fully inclusive Emory. 
As the Asa Griggs Candler Professor of Law, I have benefited greatly from institutional and personal support to develop as a patent law scholar, which is why I am so passionate about advancing faculty development and success university-wide—to ensure that all our faculty have the chance to succeed.
Selected Career Milestones
Elected American Bar Foundation Fellow (2019) and member of the American Law Institute (2013)
Emory Williams Teaching Award, Emory University (2017)
Chesnut LGBT Person of the Year Award, Emory University (2015)
Outstanding Service to the Community Award, Stonewall Bar Association of Georgia (2014)
Friends in Faculty Award, Division of Campus Life, Emory University (2014)
Professor of the Year Award, Black Law Students Association, Emory University (2014)
Founder and First President, Atlanta Intellectual Property Inn of Court (2009–2012); member (2012–present)
Education
BS, North Carolina State University
JD, Yale University Law School
---
The role of the Office of Faculty Affairs is to be a service center for faculty across the enterprise to make sure that they are achieving their career objectives and excelling in everything that they hope to do.