A POINT OF DEFINITION
---
What does a provost do?
As a college or university's chief academic officer, a provost is responsible for creating and implementing its academic priorities and for the allocation of resources supporting those priorities. Working closely with the deans as well as the heads of related offices to provide the highest quality educational programs, a provost also ensures the recruitment, support, and retention of an outstanding, diverse faculty.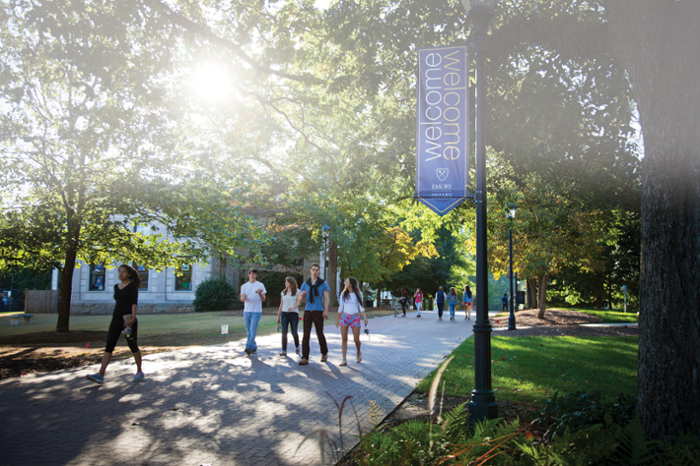 ACADEMIC LEADERSHIP
---
Emory's provost
As Emory's chief academic officer, Ravi V. Bellamkonda nurtures the intellectual life of the university to its fullest by engaging the community of faculty and students. By ensuring that Emory has the resources and strategic vision to embrace innovation and lead pathbreaking research across disciplines, Provost Bellamkonda makes it possible for Emory to excel in many areas: undergraduate and graduate education; cutting-edge faculty research; racial and social justice; and diversity, equity, and inclusion. Above all, the provost ensures that the university's educational and research missions serve communities around the world. 
Want to Learn More about Us?
One Emory: Ambition and Heart is a strategic framework that will guide Emory into a bold future. It is focused on strengthening all of Emory's nine schools, making the university an unparalleled destination for education, elevating Emory's world-class academic health system, and recommitting to Emory staff and the city of Atlanta.
Learn About the Strategic Framework