Key Initiatives
Student Flourishing
Emory's Student Flourishing Initiative prepares students to define and achieve their own vision of success by educating them to see the world differently, to imagine what is beyond the horizon and create platforms, companies, programs, communities—whatever it might be—in creative and ethical ways.
Learn more about Student Flourishing
AI.Humanity
AI.Humanity leverages Emory's power to shape artificial intelligence and machine learning to benefit the human endeavor. Through a faculty hiring initiative, intensive community-building, and campus-wide educational opportunities, Emory is poised to lead a values-based data revolution.
Learn more about AI.Humanity
Enriching the Academic Environment
Emory is committed to an environment in which all faculty find belonging as well as opportunities for professional growth and achievement. One means of doing so will be to mount a faculty satisfaction survey in 2020 in association with the Harvard Graduate School of Education.
Learn about the faculty survey
A POINT OF DEFINITION
---
What does a provost do?
As a college or university's chief academic officer, a provost is responsible for creating and implementing its academic priorities and for the allocation of resources supporting those priorities. Working closely with the deans as well as the heads of related offices to provide the highest quality educational programs, a provost also ensures the recruitment, support, and retention of an outstanding, diverse faculty.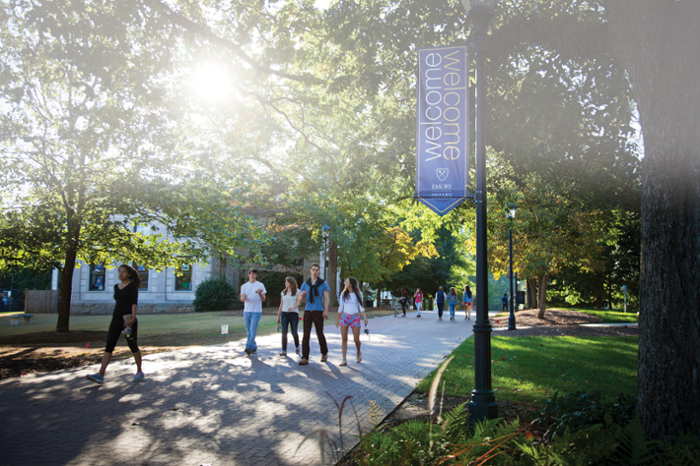 ACADEMIC LEADERSHIP
---
Emory's provost
As Emory's chief academic officer, Ravi V. Bellamkonda nurtures the intellectual life of the university to its fullest by engaging the community of faculty and students. By ensuring that Emory has the resources and strategic vision to embrace innovation and lead pathbreaking research across disciplines, Provost Bellamkonda makes it possible for Emory to excel in many areas: undergraduate and graduate education; cutting-edge faculty research; racial and social justice; and diversity, equity, and inclusion. Above all, the provost ensures that the university's educational and research missions serve communities around the world. 
Want to Learn More about Us?
One Emory
---
Engaged for Impact
Emory is currently in the third year of a proposed 10-year strategic framework designed to promote a culture of excellence at every level of the university.
Learn about the Framework's Four Pillars