Enku Gelaye Vice President and Dean of Campus Life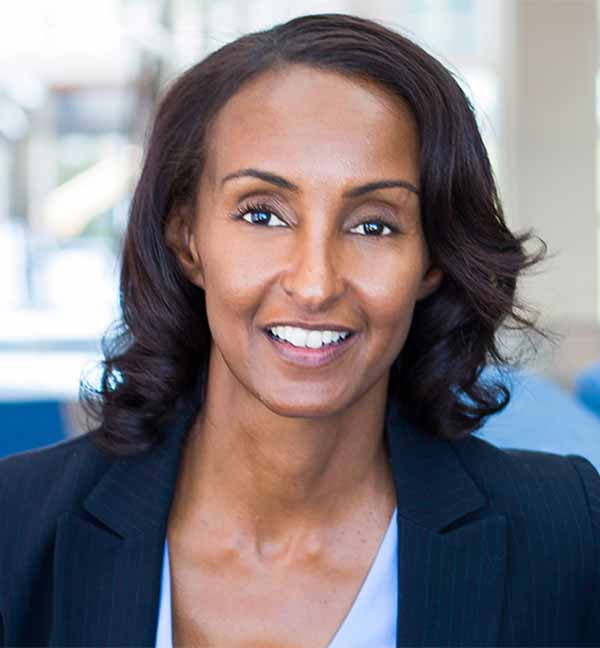 Visit Website
Contact Information
Email
enku.gelaye@emory.edu
An important motivator for me, in the work I do, is understanding myself as a product of higher education. The opportunity to be on diverse college campuses as I grew up—my father came here from Ethiopia to get his doctorate and then took on faculty roles—has reinforced for me the extraordinary value of the life of the mind. I therefore am committed to bringing the full promise of that to Emory's students.
In the brief time since I arrived, it is clear that the Campus Life professional and student staff care deeply about students and the experience they have here. That care extends to more than 15,000 undergraduates and graduates in areas such as undergraduate residential life, health and wellness, athletics, and civic engagement.
One of the first goals I have set for myself and the staff is to narrow the space between our lives and those of our students; as we do so, our understanding of one another deepens. We must be intentional in how we absorb what our students are telling us and focus on how they communicate to us outside the usual assessment routes.
For example, I read the Wheel every day; if there is an editorial about student life, I share it broadly with the staff. It is crucial that we be available in student spaces and that we hear, and absorb, even the things they don't say directly to us—from the content of their Facebook pages to their flyers to everything in between. Only in this way can we devise programs and approaches that are genuinely responsive to our students.
I am satisfied that the many programs run out of my division are consistent with national best practices. My approach will not be to build new programs right away but instead to refine existing ones and ensure that they reflect the sensibilities of our current students.
In my first year, I want to achieve a deeper personal comprehension of my organization, including the people who do the work in service to students on a daily basis. I want to have a fuller sense of them, their motivations, and what they need from Campus Life leadership in order to be more present to our students.
In addition, I look forward to the space and time to think strategically about the One Emory: Engaged for Impact strategic framework and the ways our programs carry out that promise.
Selected Career Milestones
Distinctive Service to a Community Agency, an award given by Student Legal Services, University of Massachusetts (2014)
Distinctive Service to Students, an honor conferred by the Student Government Association, University of Massachusetts (2016)
Student Bridges Black Girl Magic Award—The Community Engagement Award, University of Massachusetts (2017)
Served in faculty role for the Alice Manicur Symposium, sponsored by the NASPA Center for Women (2018)
Named a Black Women of Excellence by the Urban League of Springfield, Massachusetts (2018)
Education
BS, University of Tennessee–Knoxville
JD, University of Georgia
---
To do the work I do—which allows me to interact with students, faculty, staff, parents, alumni, and donors—at a place like Emory, which is exceptional in so many ways, is an honor. This is a community that, to a person, gets up every day dedicated to being the best at what they do.