Enku Gelaye Senior Vice President and Dean of Campus Life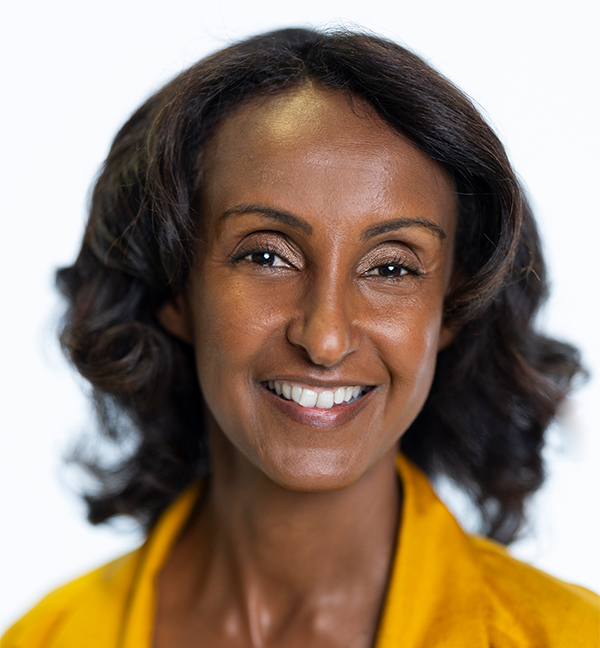 Visit Website
Contact Information
Email
enku.gelaye@emory.edu
In her role as senior vice president and dean of Campus Life, Gelaye is responsible for delivering the services and support of Campus Life to more than 15,000 students in areas such as undergraduate residential life, health and wellness, athletics, and civic engagement, among others.
Gelaye also provides strategic and visionary leadership for the Campus Life division, which is recognized internationally for building a campus culture that reflects Emory's values and the division's mission to "enhance the overall student experience and develop adults who are informed, compassionate, conscientious, healthy, and active global citizens."
As someone whose job it is to listen, Gelaye has made the amplification of student voices a priority, providing students welcoming spaces to relax, learn, and connect through the launch of the Emory Student Center and renovation of student identity spaces.
She brings more than 20 years of professional experience in higher education to Emory. At the University of Massachusetts, Gelaye served as vice chancellor of student affairs and campus life. Earlier in her career, she held positions at the University of California–Los Angeles and at the University of Southern California. 
Selected Career Milestones
Distinctive Service to a Community Agency, an award given by Student Legal Services, University of Massachusetts (2014)
Distinctive Service to Students, an honor conferred by the Student Government Association, University of Massachusetts (2016)
Student Bridges Black Girl Magic Award—The Community Engagement Award, University of Massachusetts (2017)
Served in faculty role for the Alice Manicur Symposium, sponsored by the NASPA Center for Women (2018)
Named a Black Women of Excellence by the Urban League of Springfield, Massachusetts (2018)
Education
BS, University of Tennessee–Knoxville
JD, University of Georgia
---
To do the work I do—which allows me to interact with students, faculty, staff, parents, alumni, and donors—at a place like Emory, which is exceptional in so many ways, is an honor. This is a community that, to a person, gets up every day dedicated to being the best at what they do.