Enku Gelaye promoted to Senior Vice President and Dean of Campus Life
---
Enku Gelaye has been promoted to senior vice president and dean of campus life, effective May 1. Gelaye has served as Emory's vice president and dean of Campus Life since August 2019. Gelaye is responsible for 15,000 undergraduate, graduate, and professional students in areas such as undergraduate residential life, health and wellness, athletics, and civic engagement.
Read the story in Emory News Center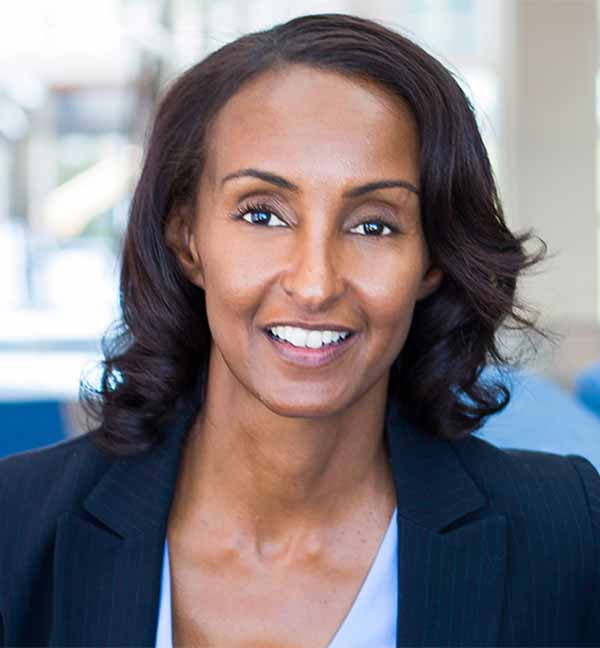 Interim Provost Jan Love
---
Jan Love, dean of Candler School of Theology, has served as interim provost and executive vice president for academic affairs since December 2019. Dean Love, who also serves as professor of Christianity and World Politics, is internationally recognized as a leader in church and ecumenical arenas and a scholar in the areas of religion and politics, conflict resolution, and globalization.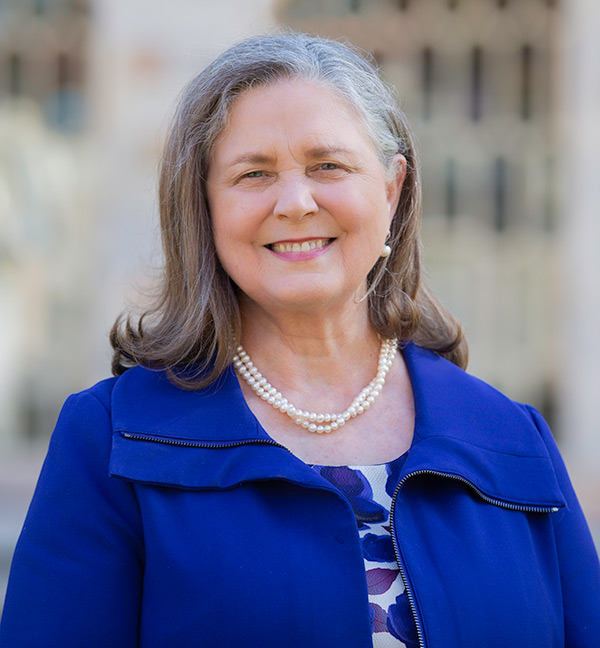 Announcements and Statements
Enku Gelaye Promoted
It is with great pleasure that I announce the promotion of Enku Gelaye to senior vice president and dean of campus life. This promotion recognizes both the outstanding contributions Enku has made since joining Emory and the importance of her role to the Emory community as the leader of campus life.
Read Interim Provost Love's announcement
Statement to the Emory Community
Rage, righteous rage. Not surprise, and not shock. The list of those killed in recent years, with Ahmaud Arbery, George Floyd, and Breonna Taylor among the most recent additions, is outrageously long. My eyes were opened wide to racist brutality as a child, so for me there is no room left for surprise or shock. But righteous rage is an honest response, even a healthy response. And right now, legions of people are feeling it. ...
Read Interim Provost Love's Full Statement
One Emory Strategic Framework: Year One Report
The first year of a 10-year strategic framework must be, in part, about defining the people and processes to carry that vision forward to successful conclusion. We have done that important, necessary work, and we also have tasted the first fruits of achievement. Take a moment to read through the full report. (Emory Login Required)
Read the Year One Report
What's going on at Emory?
Special Events
Provost Lecture Series
The Provost Lecture Series is an effort to build and celebrate our academic community by bringing outstanding programming and educational opportunities to campus.
Learn about lecture series
Emory Faculty Impact Forum
The Emory Faculty Impact Forum is designed as a mechanism for regularly convening our faculty across the enterprise to stimulate interdisciplinary faculty connection, collaboration, and community.
Learn about faculty impact forum
Campus Callouts
Business School Centennial
The Goizueta Business School celebrated its 100th anniversary in 2019. Learn about the school's commitment to principled leadership through 100 stories of grit, passion, and inspiration. Visit the commemorative website, Goizueta Beyond.
Visit Goizueta's centennial site
Graduate School Centennial
The Laney Graduate School celebrated its 100th anniversary in 2019. Discover how the school has grown to offer PhD and master's degrees in more than 40 programs. Please visit our commemorative website, It Starts with One.
Visit Laney's centennial site
Michael C. Carlos Museum Centennial
The Michael C. Carlos Museum celebrated its 100th anniversary in 2019. Discover how the museum provides access to primary evidence of the world's cultures and contributes to local and global communities. Visit Carlos Museum's commemorative website.
Visit museum's centennial site