Student Success
---
An Emory education is the beginning of a lifelong process of discovery about self, community, and the world in the service of humanity. Our Emory motto—the wise heart seeks knowledge—reinforces our commitment to each student's unique intellectual journey, combining scholarly academic pursuit with compassionate community engagement. An Emory liberal arts education fosters discovery and exploration and provides a foundation for reflective learning, allowing each student to integrate their previous experiences to create pathways for a lifetime of professional fulfillment and personal flourishing. Over the course of four years students will cultivate skills that will allow them to engage proactively and critically in, and with, the world around them. To support this expansive and ongoing journey, Emory works to foster and prioritize the flourishing of all our students. Student success is an institution-wide responsibility.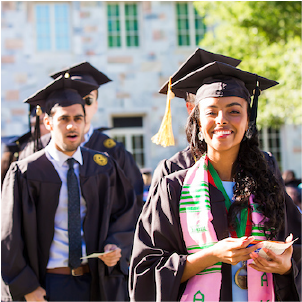 How We Prioritize Student Success at Emory
Promote Faculty-Student Interaction
Strengthen Proactive Advising
Support First Generation Students
COVID-19 Updates and Support
Learn updates on Emory's fall semester plans and other COVID-19 resources and information at Emory Forward, which provides current information and support resources for our community.