Carol E. Henderson Vice Provost for Diversity and Inclusion |Chief Diversity Officer | Adviser to the President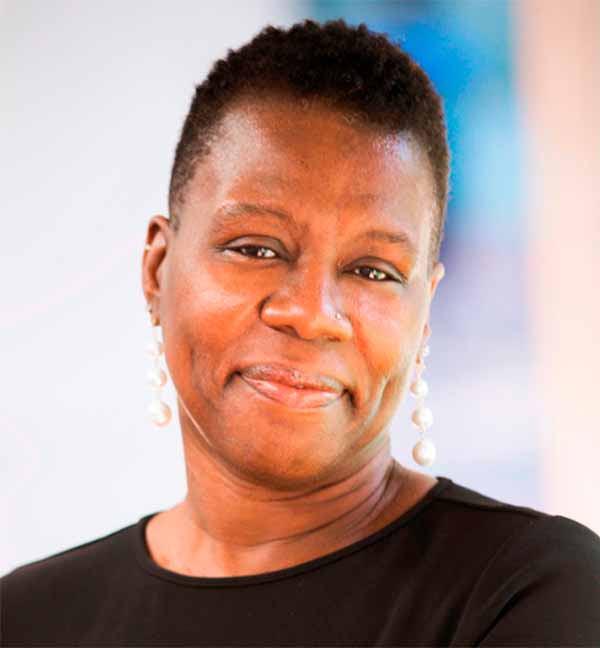 Contact Information
Email
carol.e.henderson@emory.edu
Phone
404-727-3127
Carol E. Henderson joined Emory in 2019 as vice provost for diversity and inclusion, chief diversity officer, and adviser to the president.
She has focused on addressing themes persistent in campus listening sessions she convened after arriving: climate and culture practices leading to meaningful inclusion that affirms a sense of belonging and thriving for the Emory community; professional development and education awareness around intercultural competencies in classrooms, curricula, and workspaces; and better accountability mechanisms that help Emory to realize operational excellence in core institutional values of diversity, equity, and inclusion (DEI). 
Working with the Intercultural Development Advisory Group, which she formed, Henderson led the creation of Emory's Institutional Statement on Diversity, along with a glossary of terms that equips the university with a common language to anchor the work of DEI.
She created and set in motion a 70-plus-person comprehensive diversity strategic planning process that consisted of seven Strategic Planning Communities representing all of Emory as well as alumni and civic and community partners. Once delivered to the president and provost in January 2022, this report will guide the development of DEI benchmarks and strategic goals that will chart Emory's progress toward a more equitable, inclusive, and diverse Emory community. 
In partnership with the Office of the Provost, Henderson in fall 2021 provided community members the opportunity to respond to a campus climate survey on racial diversity, equity, and inclusion through the auspices of the National Assessment of Collegiate Campus Climates. Emory will receive its report in spring 2022.
Through co-chairing the Business Diversity Advisory Council, Henderson is helping to ensure that Emory is intentional and inclusive about what it buys and builds, whom it educates and employs, and how it engages and invests in the broader Atlanta community and region.
Contributing to the university's deep engagement with regard to racial and social justice, Henderson has participated in, or moderated, numerous public discussions.  
Prior to joining Emory, Henderson had a distinguished record of service in teaching, administration, and research at the University of Delaware (UD), where she joined the faculty in 1995.
Selected Career Milestones
Co-chair, the conference "In the Wake of Slavery and Dispossession: Emory, Racism, and the Journey Towards Restorative Justice," 2021
Women of Color Initiative, Atlanta Collaborative in Higher Education, Faculty Impact Award 2020, for outstanding contributions in higher education
Partnered with the Emory Office of Undergraduate Affairs in fall 2020 to facilitate the creation of a DEI orientation course module, which was adopted by Laney Graduate School
Sponsored For Peace I Rise in 2019, a musical depicting the bond between C. T. Vivian and his wife, Octavia Geans Vivian; the Georgia Senate issued a resolution commending the production and Emory's role in it
Facilitated the development of the Office of Diversity, Equity, and Inclusion 2021 Report
As inaugural vice provost for diversity at UD, developed and led the implementation of Inclusive Excellence: An Action Plan for Diversity
Co-winner of the 2017 Diversity and Inclusion Gold Award, Delaware Society for Human Resource Management
UD received the 2017 and 2018 INSIGHT into Diversity HEED Award
Education
BA, University of California–Los Angeles
MA, California State University of Dominguez Hills
PhD, University of California–Riverside
---
Our collective interest in realizing diversity, equity, and inclusion at every level of our institution is palpable, both at the central level—in the work of my office—and at the local levels in departments, colleges, schools, and academic units. We are at a crucial intersection in Emory's journey to realize its true values to create, teach, preserve, and apply knowledge in the service to humanity in ways that reflect the true fabric of its global community.