Paul P. Marthers Vice Provost, Enrollment Management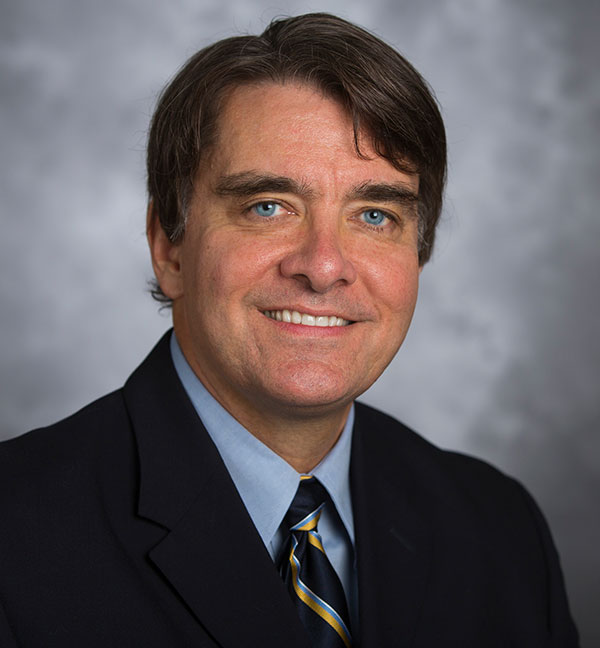 Contact Information
Email
paul.p.marthers@emory.edu
Phone
404-727-0201
Additional Websites
My part in the collective effort to elevate Emory focuses on advancing the quality of the student experience—the aspirations noted under the One Emory: Engaged for Impact strategic framework's Academic Community of Choice pillar. As the university's chief enrollment officer, I also serve as co-executive director of the Emory Undergraduate Project (EmoryUP), a five-year, change-management effort designed to improve retention, graduation, and student-satisfaction rates.
Since coming to Emory in 2017, I have devoted significant thought to our onboarding process, realizing that this is where retention begins—with our first forms of outreach to students and the impressions they derive from these interactions. We have begun applying lessons learned from this process to offboarding, ensuring that departing students have a similarly positive experience.
Priority projects include centralizing campus-wide registrar and financial aid functions for greater fiscal responsibility and efficiency as well as gathering quantitative and qualitative data to gain a better understanding of the student journey to and through Emory. EmoryUP also collaborates with the institutional research office on a student-experience survey. The latter, as well as a revised and revived senior-exit survey, will enable us to know what is working and what we still need to address.
Emory Edge—a new idea generated through engaging students, faculty, and academic leaders that began with an emphasis on student career options and has become much more—takes a rigorous look at our students' journey of discovery across their four years. In the coming year, we will do a gap analysis of the Career Center, broaden access to our Liberal Arts Edge course, and explore what it will take to expand access for our students to summer research, unpaid internships, and other high-impact opportunities.
Wanting a direct connection to students, especially from a first-year, onboarding perspective, I have gotten involved as an instructor with our PACE 101 courses.
Selected Career Milestones
Leading a division, spanning two campuses, that is setting records for student quality, diversity, and selectivity
As interim vice president of campus life, led change management to align student and academic services
Initiated undergraduate experience assessment visits to peer universities
Author of Eighth Sister No More, on the history of former women's colleges
Named to list of "10 Admission Deans Who Are Shaping Their Field" (Chronicle of Higher Education, 2007)
Education
BA, Oberlin College
MA, Boston University
MA, Reed College
EDD, University of Pennsylvania
---
I cherish our willingness to improve, to say what we can do better. At many institutions, this is not done. One of the great things about Emory at this moment is that there is a recognition that what is strong can be made stronger still. We are moving together to that next level.