Paul Welty Vice Provost for Academic Innovation, Interim Executive Director, Emory Continuing Education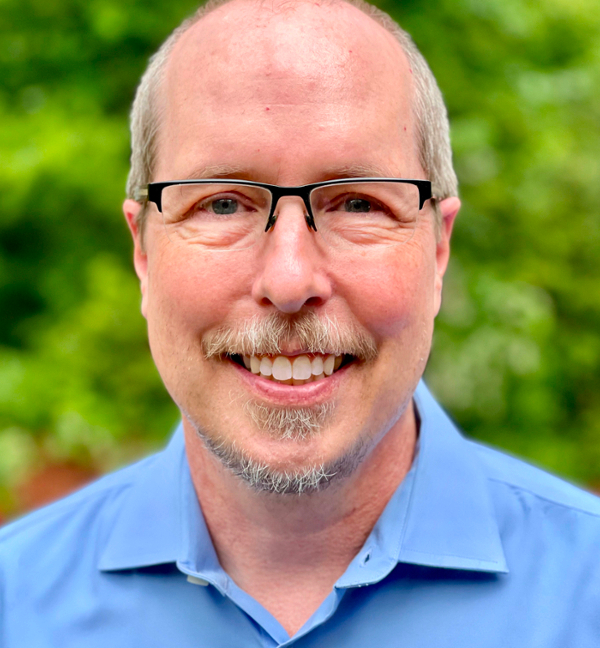 Visit Website
Contact Information
Email
paul.welty@emory.edu
Phone
404-727-4226
Especially through digital transformation, my areas—which include Facet, The Hatchery, and Emory Continuing Education (ECE)—identify, harvest, produce, and publish information about academic innovation.
We are a practical think tank, dedicated to what can be thought of as "innovation through reality." In all the groups, our goal is to gather data on any problem or emerging opportunity and then find apt partnerships, consolidate where needed, push boundaries, and dream better ways of doing things through innovation. 
Facet—the enterprise-wide faculty database—is about the efficient organization of faculty information. When you extrapolate, though, it is about more; it is about how we at Emory understand what is important with regard to celebrating faculty achievement.
The Hatchery was established to inspire Emory's student entrepreneurs and covers all stages of innovation from inspiration and learning to projects and startups. It offers courses and training on innovation and entrepreneurship skills—for example, harnessing creativity, building diverse teams, interdisciplinary thinking, human-centered design, and Lean Startup. Students also have access to insights from industry and nonprofit thought leaders through the podcast series Emory Innovators and Might Could: Stories of Innovation in the ATL. Once students have defined projects and startups, The Hatchery provides material and financial support, personalized coaching and mentoring, connections to resources across Emory, and access to alumni as well as a range of companies and organizations. 
ECE is exploring new frontiers. In the current environment, with people changing jobs and eager to broaden their skills, course offerings must meet that need. With a focus on emerging technologies such as artificial and business intelligence, big data, and cybersecurity, ECE is more responsive than ever to workforce demands and workforce development. We're exploring how to give everyone an opportunity, especially those traditionally excluded from access to these programs. The work at ECE also operates on a higher plane, adding to insights that can be applied across Emory about noncredit education and how people best build their credentials.
Beyond our areas of direct responsibility, all of us see the university as our secondary client. We don't wait for the phone to ring but rather look for ways to bring worthy ideas to life, in the process increasing collaboration and helping others grow their skills.
We are the equivalent of an internal consulting group in that, where needed, members of my team assist other areas. For example, currently we are using the operational expertise of ECE staff to help other units of the university market their curricula. 
Trying new things and sharing knowledge is the lifeblood of an evolving, competitive Emory. If a project has merit—whether emerging from the smallest department or largest division—we provide resources, encouragement and, in some cases, permission to fail—a concept critical to maintaining a culture of innovation.
In the coming year, initiatives we are pursuing include working with the registrar's office to create Emory's first co-curricular transcript so that students can demonstrate their skills more broadly to potential employers.
Selected Career Milestones
Oversaw the renovation and opening of The Hatchery, a 15,000-square-foot innovation center
Created the Teaching Toolkit and Learning Toolkit, centralized resources from around Emory of teaching, classroom, campus, and safety information
With the onset of COVID-19, transitioned 205 continuing education courses to online format in three months; designed and implemented a system to track building access and onboarding compliance; created the Virtual Community Hub, an online resource for students to provide co-curricular and social opportunities during physical distancing
Developed Eagle Essentials, a first-of-its-kind catalog of career-oriented classes for Emory students
Launched Grad Gift 2020, which offers career-oriented classes to Emory graduates (providing $155,000 in course value for $2,700 in new expenses)
Education
BA, Jacksonville University
MA and PhD, Emory University
---
My team's joy and skill is in discovering things that work, being conveners, and finding ways to do more in challenging environments. We love learning about successful programs and are always up for doing a pilot. Our dedication is to advance ideas and projects that will benefit Emory but might require more support to advance.