Provost Lecture Series
---
Supporting Inquiry and Collaboration
The Provost Lecture Series offers students, faculty, staff, and the public the opportunity to interact with groundbreaking scholars who deliver graduate lectures, public lectures, and attend intimate receptions for Emory's academic community.
This effort, in the spirit of the One Emory: Engaged for Impact strategic framework, fosters a culture of eminence that attracts and inspires scholars of the highest order and supports inquiry and collaboration on the Emory campuses and beyond.
2020 Speakers
We're pleased to announce the distinguished speakers who will join us for the Provost Lecture Series during the next academic year. Please watch for more information to come about lecture times and RSVP links.
Cancelled: April 2, 2020: Joycelyn Elders | Former U.S. Surgeon General
The April 2 Provost Lecture Series event with former U.S. Surgeon General Joycelyn Elders has been cancelled. Please check back here for announcements of rescheduling and future speaker announcements.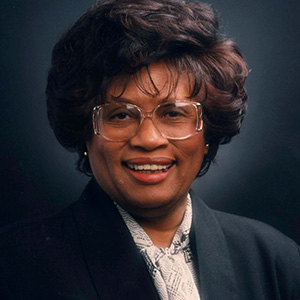 Recent Speakers
October
2019

Meshell Ndegeocello eschews genre for originality, celebrity for longevity, and musical trends for musical truths. Her investigation of sound and her reimagining of others' music afford not just a new musical experience but remind us to defy the narrow expectations of sounds and structures for black artists overall. Please visit this page again soon to view video of the recorded event.

April
2019

Carrie Mae Weems, an award-winning artist working in media including photography and video installation, examined the complex and contradictory legacy of African American identity, class, and culture in the United States in her t10/03/2019alk, "A History of Violence-Heave."

February
2019

Joy Buolamwini, founder of the Algorithmic Justice League and graduate researcher in the MIT Media Lab, examined harmful bias in code and artificial intelligence in her talk, "Dangers of the Coded Gaze."

October
2018
Eddie S. Glaude Jr., William S. Tod Professor of Religion and African American Studies and chair of the Department of African American Studies at Princeton University, delivered an address, "The Magician's Serpent: Race and the Tragedy of American Democracy."
Meshell Ndegeocello, Oct. 3, 2019