Nancy Gourash Bliwise Vice Provost, Academic Planning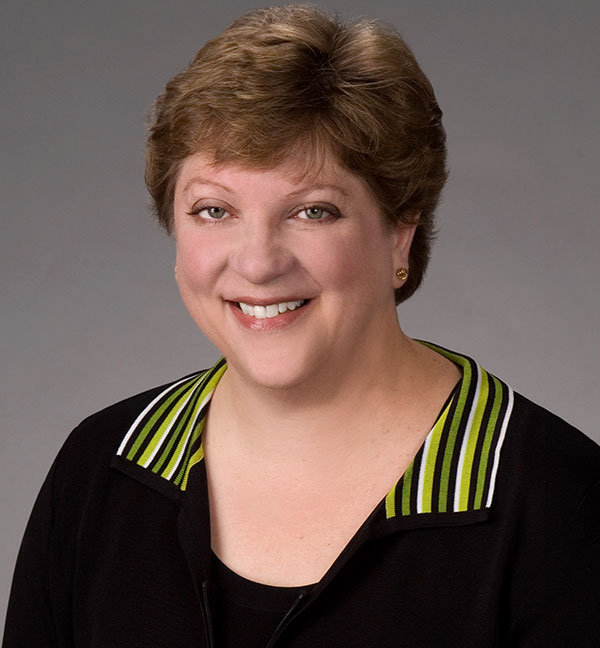 Contact Information
Mailing Address
Emory University
201 Dowman Drive
Atlanta, Georgia 30322
Email
nancy.bliwise@emory.edu
Phone
404-727-4170
Additional Websites
My strong commitment, in the work I do at Emory, is to ensure that—given our status as a large and complex institution—we have a data-informed, systematic approach to decision making. As a psychology professor versed in statistics and research methods, I have put this body of knowledge to work as an administrator, leading Emory's institutional research and data-governance efforts.
My work subdivides into three areas: support for Academic Planning, including new programs and changes to existing ones; responsibility for Data Governance, which I do through the Data Advisory Committee and in support of the One Emory: Engaged for Impact strategic framework; and oversight of the offices of Institutional Effectiveness and Institutional Research and Decision Support.
I enjoy being part of the planning process for new academic programs and initiatives—talking with deans and faculty about innovation and offering guidance about how best to achieve their vision. In addition, I support my colleagues on the provost's leadership team as they carry out their work on behalf of faculty and students. For me, it is about helping people access what they need to know and bringing forward reliable information to drive successful change.
Our accreditation-review process is a rigorous, multistage examination required every 10 years. I have brought more than two decades of broad-based experience to previous accreditation efforts at Emory, including the development of our Quality Enhancement Plan—The Nature of Evidence.
In the coming year, a major focus of my efforts will be compiling the fifth-year report for the Southern Association of Colleges and Schools Commission on Colleges. Compliance work is painstaking but has a rich reward; I think of it as helping faculty and students achieve the promise Emory states in its mission.
Selected Career Milestones
Led the 2014 reaffirmation of the regional accreditation effort as Emory's SACSCOC liaison
Developed the university data-governance framework
Established central academic planning processes for the Office of the Provost
Laura Jones Hardman Award for Excellence in Service and Crystal Apple Award—Emory University
Center for Teaching and Curriculum and Excellence in Teaching in the Social Sciences Award—Emory University
National Statistical Literacy Task Force, American Psychological Association
Education
BA, Cleveland State University
MA and PhD, University of Chicago
Postdoctoral fellowship, University of California–San Francisco 
---
I have the best of both worlds. As a professor, I maintain ties to my disciplinary colleagues and still publish at the same time as I have a key administrative role in advancing the university. One role informs the other, such that I am never at a loss for inspiration.