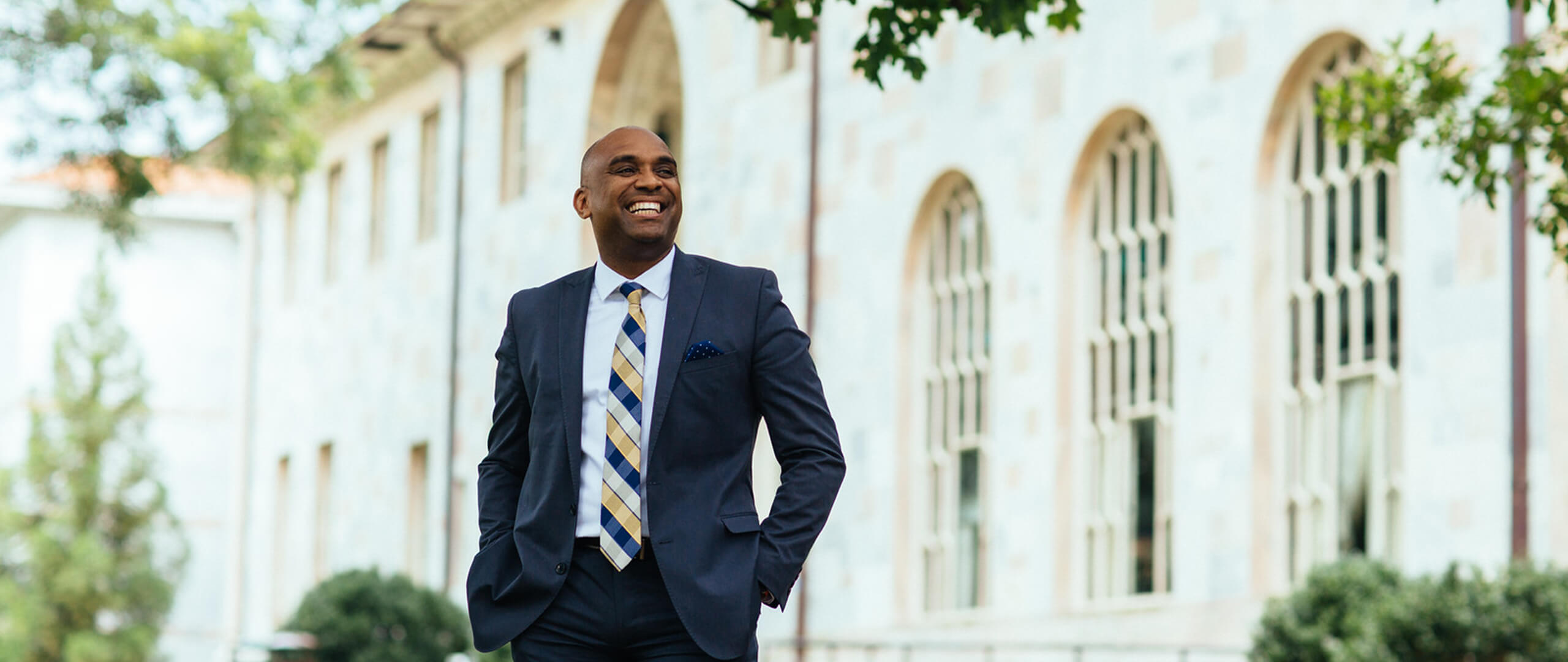 Dwight A. McBride Provost | Executive Vice President for Academic Affairs
Dwight A. McBride serves as Provost and Executive Vice President for Academic Affairs, Asa Griggs Candler Professor of African American Studies, and Distinguished Affiliated Professor of English.
The provost serves as the chief academic officer of Emory University. He is responsible for ensuring the quality of undergraduate, graduate, and professional education and enhancing Emory's role as an eminent research university through excellence in faculty research, teaching, and scholarship.
McBride collaborates with members of the Provost Leadership Team and other university leaders to formulate academic priorities and policy, to allocate resources appropriately, and to oversee the faculty promotion and tenure process with assistance from the Tenure and Promotion Advisory Committee. He serves as chair of the Council of Deans, which comprises the leaders of Emory's nine schools and the Emory Libraries, and as chair of the Ways and Means Committee, which leads the preparation of the university's annual unrestricted operating budget.
Academic Career
McBride came to Emory in July 2017 from Northwestern University, where he served as dean of the graduate school and associate provost for graduate education, as well as the Daniel Hale Williams Professor of African American Studies, English, and Performance Studies. Previously, he served as dean of the College of Liberal Arts & Sciences at the University of Illinois at Chicago, and on the faculty of the University of Pittsburgh.
McBride holds a BA in English and African American Studies from Princeton University and an MA and PhD in English from the University of California, Los Angeles.
A leading scholar of race and literary studies, McBride has published award-winning books, essays, articles, and edited volumes that examine connections between race theory, black studies, and identity politics. His research has been supported by the Mellon Foundation, the Ford Foundation, and the National Endowment for the Humanities.
He is co-founder and co-editor of the annual journal, the James Baldwin Review, co-editor of the New Black Studies Series at the University of Illinois Press, and is currently completing a new book on Phillis Wheatley and her critics.
Please visit the Department of African American Studies website to learn more about McBride's academic research.