Jennifer E. Hobbs Vice Provost | Chief of Staff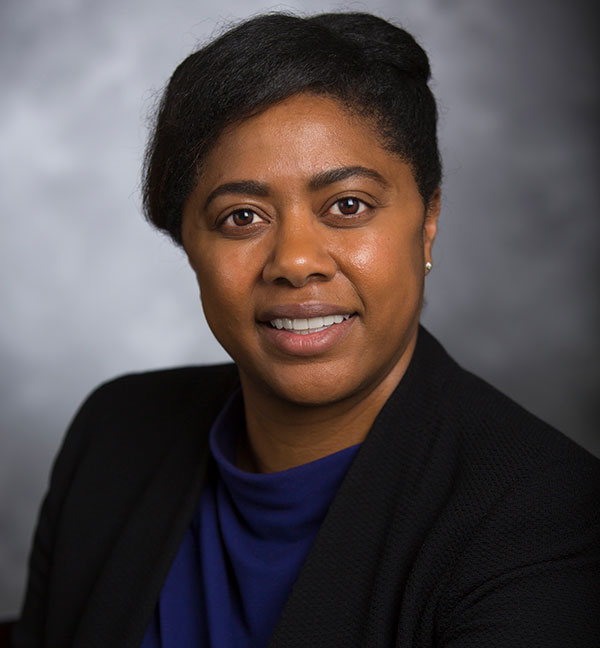 Contact Information
Mailing Address
Emory University
201 Dowman Drive
Atlanta, Georgia 30322
Email
jennifer.e.hobbs@emory.edu
Phone
404-727-7202
My role as chief of staff in the Office of the Provost allows me to occupy an invigorating nexus, interacting with the Emory community on many levels as I represent the interests and priorities of the office. In a number of ways, I enjoy the best of both worlds—leading internal operations and also maintaining strong, effective relations with a variety of other entities and offices, including the Council of Deans.
I trained in research universities and relish serving professionally in them. Simply put, they are transformative environments. One need not be directly involved with research to reap these rewards; our activities create so many avenues for people to interact in spontaneous ways. This can, and often does, spark positive change—in our own lives as well as those of our colleagues and people whom we have never met. That is the value proposition of a university with the strengths of Emory, and I am honored to have a position devoted to underlining the central role that faculty and students play in everything we do.
For myself and all of us working in the provost's office, our chief responsibility is to ensure that we and others are accountable in delivering the vision set by the president and provost with regard to the academic mission. Our day-to-day work must revolve around that duty. This requires that our decisions be data-driven and yet humanistic, and we must have a shared understanding of both the direct and downstream effects of our decisions, processes, and policies.
The first year of the One Emory: Engaged for Impact strategic framework was foundational, helping us come to a better understanding of the university as a whole. Knowing that, as an organization, we can't be all things, we have targeted those programs and practices that will help us move the needle, creating impact not only for the Emory community but also externally. We have been thoughtful in the early going about important things—how to articulate our message in a way that is unifying and motivating, how to break this work into achievable phases, and how to outline metrics and track progress. As we go forward, I want to see us be responsive to any newly identified needs of faculty, students, and staff that align with our aspiration to be recognized as a leading research university.
I prize being required to challenge myself every day, to ask the right questions and to help build new processes and infrastructure. If I hear of an obstacle, my deliverable is to imagine, and help create, a better way forward. We want everyone here doing their best work, and that involves people like me committing to remove impediments, to help people make connections, and—above all—to reiterate the value of all the work done on Emory's behalf.
Selected Career Milestones
Board member, Georgia Independent Colleges Association (2017–2019)
Chair, Postdoctoral Leaders Section, Graduate Research, Education, and Training Group, Association of American Medical Colleges (2015–2016)
Board of Directors, National Postdoctoral Association (2013)
Awarded American Cancer Society Postdoctoral Fellowship (2009–2010)
Minority Scholar Award, American Association for Cancer Research (2005)
Captain, Loyola University Chicago Women's Soccer Team (Division I) (1999–2001)
Education
BS, Loyola University Chicago
PhD, Northwestern University
Postdoctoral training, St. Jude Children's Research Hospital
---
I am privileged to have sight lines to much broader questions, which is why I want to ask the right questions, convene the right conversations, understand what anchors our academic mission and seek always to problem-solve, to improve the delivery systems that allow people to contribute at their highest levels.