Rich Mendola Enterprise Chief Information Officer and Senior Vice Provost, Library Services and Digital Scholarship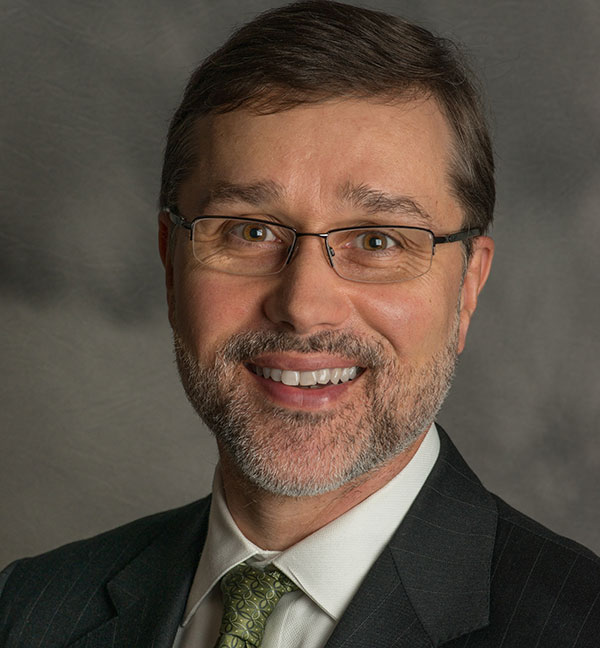 Contact Information
Email
rich.mendola@emory.edu
Phone
404-727-6861
Additional Websites
My entire professional career has been in higher education or health care, which is why my current position—leading significant enhancements to Emory's academic, research, and clinical systems—has so much appeal for me.
Amazon Web Services (AWS) at Emory has been a gamechanger not just for Emory but for higher education more broadly. It will be one of the most critical parts of the future information technology (IT) landscape, and it will have impacts on all sectors of my organization. Thus far, we have rolled out the AWS at Emory service to numerous faculty groups in medicine, nursing, public health, business, the arts and sciences, and Yerkes.
I and my key leaders will continue our focus on institutional security, ensuring that Emory stays within compliance and all legal boundaries. Many areas of the university self-manage their IT, so we must ensure that we have alignment across all leadership levels.
Working with colleagues in Undergraduate Affairs, we are piloting a new mobile app for our students that will have personalized, actionable features. We are also working with other administrative areas at Emory on new access-control options that will allow students to use their phones instead of ID cards for dining purchases and entry to residence halls.
To help Emory be a data-driven organization, I and my colleagues will finish the Human Resources implementation of our administrative Data Warehouse as well as add in many critical pieces of our research administration data. The enterprise Data Warehouse provides a central repository of accurate, consistent institutional data, which facilitates top-level decision making.
We have set up a not-for-profit foundation called RHEDcloud to share the AWS at Emory work with the higher education and health care communities. RHEDcloud will be deploying the solution at other higher education institutions, as well as expanding it to other cloud offerings, including the Google Cloud Platform and Microsoft's Azure. As more institutions adopt RHEDcloud and add features, Emory's faculty and students will benefit from having access to more secure cloud service features.
Selected Career Milestones
Trained as a psychologist, Mendola began his career as a faculty member at the University of Connecticut's Health Science Center
Consolidated the disparate IT functions across Emory into a unified organizational structure, including the development of a comprehensive IT governance structure, a research IT support function, and enterprise chief information security officer role
Created the Emory Center for Digital Scholarship, which provides consulting expertise, project coordination, and a technology-rich collaborative space for faculty, staff, and students to incorporate digital tools and methods into their research, teaching, and publishing
Served Emory as interim executive vice president for business and administration
Has served on technology advisory boards for Microsoft, Cisco, Avaya, and Verizon
President of the RHEDcloud Foundation, a not-for-profit consortium focused on secure cloud computing in research, education, and health care
Education
BS, University of Pittsburgh
MA, MBA, and PhD, University of Connecticut
---
In the areas I oversee, I and my staff do our best work as enablers. We don't set out to do things for the sake of doing them. They have to bring value. We connect our work explicitly to the university mission—doing all that we can to improve the experience for our faculty and students.