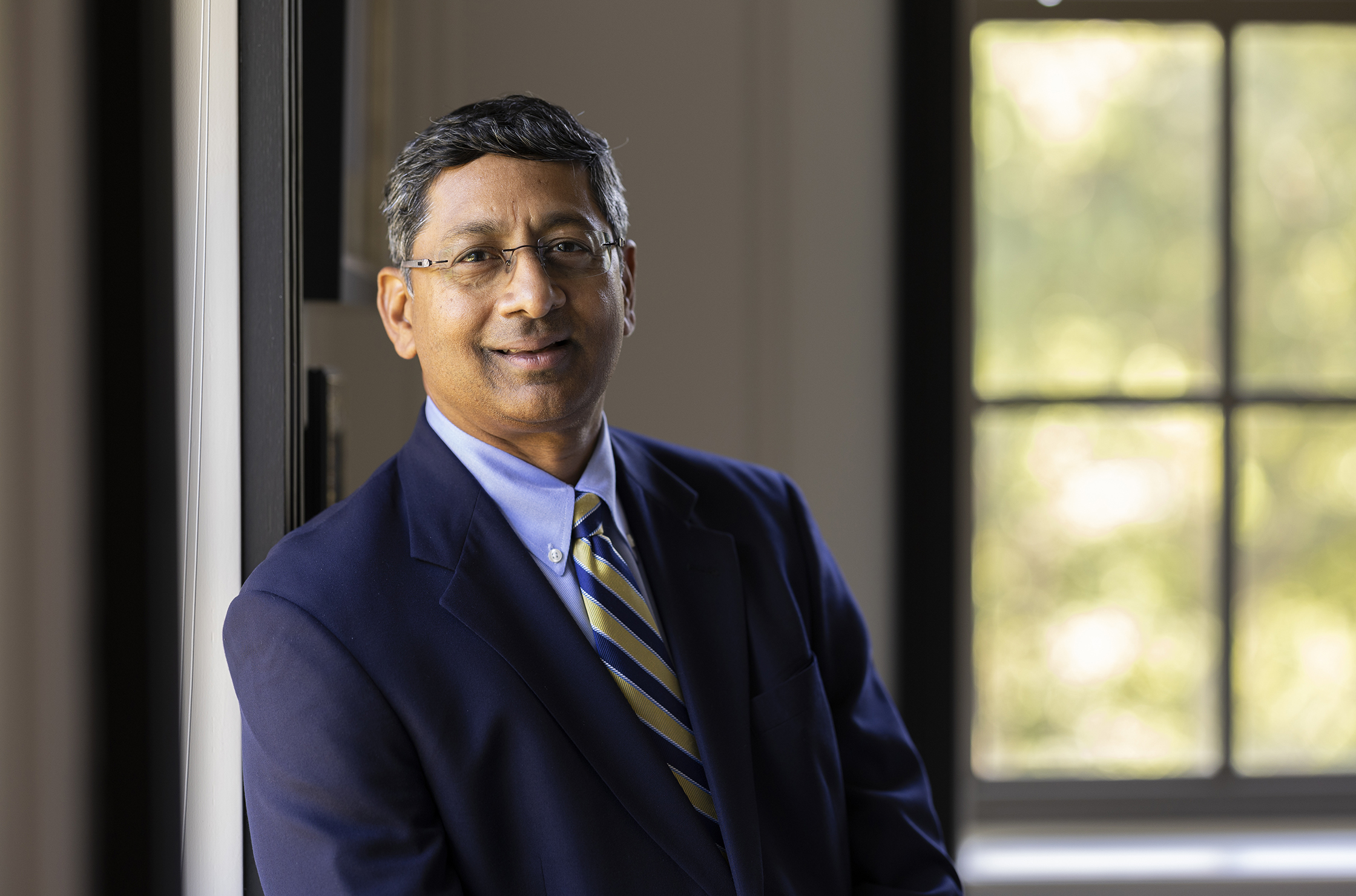 Ravi V. Bellamkonda Provost and Executive Vice President for Academic Affairs
Contact Information
Mailing Address
Emory University
201 Dowman Drive
Atlanta, Georgia 30322
Email
provost@emory.edu
Ravi V. Bellamkonda serves as Emory's provost and executive vice president for academic affairs. He is the chief academic officer of Emory University and is responsible for ensuring the quality of undergraduate, graduate, and professional education and enhancing Emory's role as an eminent research university through excellence in faculty research, teaching, and scholarship.
Bellamkonda collaborates with members of the Provost Leadership Team and other university leaders to formulate academic priorities and policy, allocate resources appropriately, and oversee the faculty promotion-and-tenure process with assistance from the Tenure and Promotion Advisory Committee. He serves as chair of the Council of Deans, which comprises the leaders of Emory's nine schools and the Emory Libraries, and as chair of the Ways and Means Committee, which leads the preparation of the university's annual unrestricted operating budget.
Prior to becoming provost at Emory, Bellamkonda served as dean of the Pratt School of Engineering at Duke University. Previously, he was Wallace H. Coulter Professor and chair of the Department of Biomedical Engineering at Georgia Institute of Technology and Emory University. 
A trained bioengineer and neuroscientist, Bellamkonda holds an undergraduate degree in biomedical engineering. His graduate training at Brown University was in biomaterials and medical science (with Patrick Aebischer), and his postdoctoral training at Massachusetts Institute of Technology focused on the molecular mechanisms of axon guidance and neural development (with Jerry Schneider and Sonal Jhaveri). 
Bellamkonda is committed to fostering transformative research and pedagogical innovation as well as programs that create an entrepreneurial mindset among faculty and students. His current research explores the interplay of biomaterials and the nervous system for neural interfaces, nerve repair, and brain tumor therapy.
From 2014 to 2016, Bellamkonda served as president of the American Institute for Biological and Medical Engineering, the leading policy and advocacy organization for biomedical engineers, with representation from industry, academia, and government. Bellamkonda's numerous awards include the Clemson Award for Applied Research from the Society for Biomaterials, EUREKA award from the National Cancer Institute (National Institutes of Health), CAREER award from the National Science Foundation, Lifetime Achievement Award from Ian's Friends Foundation supporting Pediatric Brain Tumor Research, and Best Professor Award from the Georgia Tech Biomedical Engineering student body.