Lisa A. Tedesco Dean, Laney Graduate School | Vice Provost, Academic Affairs—Graduate Studies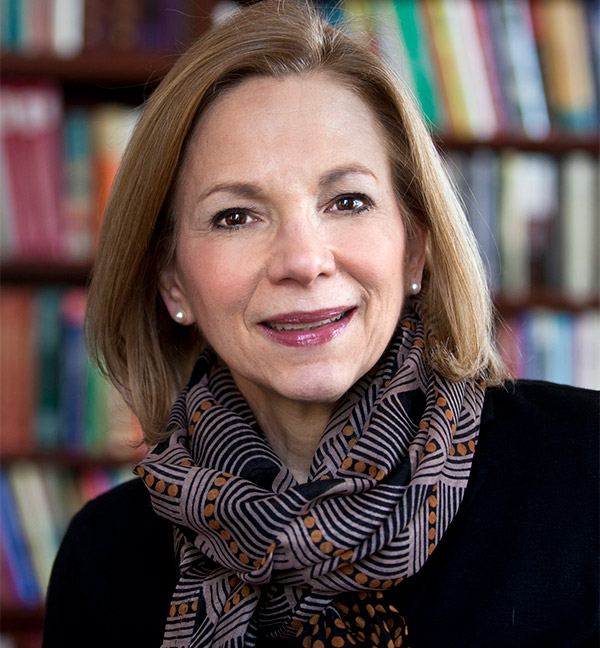 Contact Information
Email
ltedesc@emory.edu
Phone
404-727-2669
Additional Websites
Graduate education plays an essential role in the research university's mission to advance discovery, innovation, and creativity. Here at Emory, that also involves a deep understanding of our particular profile as a leading research university with a strong liberal arts tradition, a prominent academic health center, and acclaimed professional schools. It is no exaggeration to say that graduate education at Emory, as at our peers, fuels economic development and advances health and well-being, scientific discoveries, cultural understandings, and social transformations.
My commitment to Emory's eminence and its place as a leading comprehensive research university drives my undeniable passion for graduate education, which is inextricably linked with cutting-edge research and scholarship. Graduate students and faculty drive the discovery and innovation that comes out of the leading research universities in North America. Along with my partner deans and the leadership team at the university and in the graduate school, I am committed to meet the contemporary needs of today's students. The priorities we focus on are student funding; contemporary best practices to support student progress, mental health, and well-being; broadened career preparation; and helping faculty fuel change and innovation in doctoral and master's education.
Recognizing the need for competitive financial support to recruit the best students, we have been able to bring about full health insurance coverage and enhanced stipend levels for doctoral students. One of the first achievements under the One Emory: Engaged for Impact strategic framework was a $40 million commitment to Laney Graduate School to increase the base stipend for doctoral students. 
The pathways into the doctorate also interest me—how we assemble classes and cohorts of students, how we encourage movement through the master's programs, and how we ensure that our programs reflect the rich diversity of our applicant pool. During my tenure, three new master's programs and three doctoral programs have been developed, along with 4+1 master's pathway programs and new certificate programs that broaden doctoral training.
The year ahead necessarily will require careful deliberation and decision making as we negotiate the new realities brought on by COVID-19 and the ensuing economic collapse. Still, we must continue to advance the strategic framework and remain committed to its "unapologetically academic" core. From the standpoint of graduate education, that means attracting the top tier of students who will challenge status-quo approaches to research and scholarship and advance the work of our faculty. If we are to sustain excellence and move toward greater eminence, we must make more visible and intentional our commitments to diversity and inclusion. This commitment means deeper and broader understanding for inclusion—for environments and climates—at the program level to ensure that everyone can do their best work here.
One of the most important tasks that I carry out, week to week, is staying in conversation and partnership with all the other deans. Graduate education at Emory delivers programming and services to almost 2,000 students working with 1,000 faculty members across the enterprise. It is critical to be accountable for the investments that we collectively make through our faculty and other commitments.
Career Milestones
Thomas Jefferson Award, Emory University (2020), recognizing personal and professional integrity as well as distinguished teaching, research, and service
William J. Gies Award for Distinguished Achievement—Dental Educator, ADEA/Gies Foundation (2014)
Sarah Goddard Powers Award, University of Michigan (2002), for contributing to the betterment of current challenges faced by women in leadership and scholarship
Ida Gray Award, University of Michigan—Dentistry (1999), given to those who promote and celebrate diversity; the award is named for the first African American woman dentist in the US
Executive Leadership in Academic Medicine (ELAM) Fellowship (1996–1997)
Education
BS, University of Bridgeport
MEd and PhD, University at Buffalo, State University of New York
---
I am most proud of our commitment to public-facing scholarship—to the preparation of students who leave here beautifully equipped to contribute convincingly to answering societal challenges. That is why the work done by students and faculty at Laney Graduate School will continue to be part of national and international discussions.